Membership
Become a Member of Kingston Fencing Club
Kingston Fencing Club is run on a non-profit basis and all membership fees are used only for the running of the club. All committee members are volunteers so please assist them by paying membership fees promptly.
The membership fee allows you to:
fence at Kingston Fencing Club (no session fee)
use the club equipment (subject to availability)
have one-to-one coaching lessons with our instructors (on a first come first serve basis)
Equipment loan (deposit required see Fencing Equipment Loan)
Membership fees as of 1st January 2022 are:
| Membership Type | Fee |
| --- | --- |
| Adult | £90.00 per 3 months |
| Junior (under 18) | £70.00 per 3 months |
| Full-Time Student† | £70.00 per 3 months |
| Senior (over 65) | £70.00 per 3 months |
| Wimbledon Fencing Club Dual Membership† | £45.00 per 3 months |
| Visitors (get a one night visitors pass from the shop) | £15.00 per evening |
† Proof required
How to Apply
Membership is managed via membermojo which is used to reduce administration for the club and provide members with a simple, quick and modern way to manage their membership. The club is managed entirely by volunteers so we appreciate all efforts by members to reduce the burden of managing membership fees.
Please note that all information held on membermojo is for the purposes of managing membership is not used for any other purpose.
Visitors
The club welcomes visitors on Monday or Tuesday nights. Visitors fees are payable on the night of attendance either in cash or credit card. You can also buy a Visitors Pass from the shop.
View Your Membership
Members can view their account page and update their details on membermojo using the button below:
Please see our refunds policy.
Insurance
Kingston Fencing Club provides third party liability insurance cover via the British Fencing Association (BFA) for:
anyone enrolled on our junior and adult beginners fencing courses (for the duration of the course, and provided they have signed in with a date, time and contact details)
the duties of club officials
However, we recommend that members and visitors join the BFA. BFA membership includes the required public liability insurance cover for further fencing.
Note that payment of membership is deemed to be an acceptance of the club's waiver and release.
Join British Fencing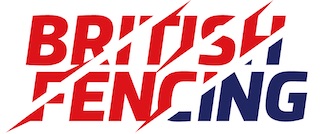 We recommend that all members join British Fencing. As well as insurance there are other membership benefits and you will be supporting the sport. See British Fencing Membership Information for more details.
British Fencing has a 90-day introductory membership which is FREE for anyone fencing at Kingston Fencing Club. After that, we recommend the Recreational level for regular club fencing or the Competition level if you are competing in national or international competitions outside of the club.